All news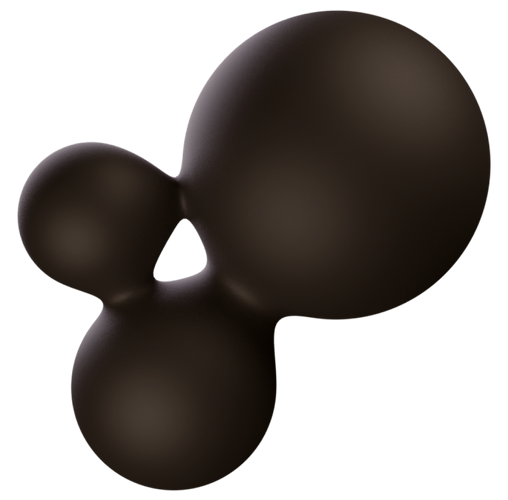 Spacent team · Mar 16th 2023
Going back to the office has never been just about work: How to encourage and support employee connections in a hybrid company?
Multiple studies have shown the benefits of employee interactions, but designing a company culture for people with contrasting needs can be extremely difficult. Based on almost 100 000 workspace reservations, we gathered principles on how to nurture company culture and social networks in hybrid companies – and reveal the data on how it has affected employee behavior.
Working from home or other remote locations can provide many benefits, such as increased flexibility, reduced commuting time, and improved work-life balance. However, it also has some downsides, including social isolation and the lack of face-to-face interactions with colleagues.  According to Stanford University research, less than a third of employees say they never want to return to the office again, since the long commute from the suburbs is just not worth it and their family life is better balanced. At another extreme, 21 percent said they never want to spend another day working from home. A common factor for this group is that they are often "young, single employees or empty nesters in city-center apartments". 
50% of employees would prefer either of the two extreme options: working completely remotely or only from the office. How to build a company culture to suit both?
Research and social studies have shown that communication and in-person interaction within the team lead to commitment, cooperation, and support among colleagues. We already know that engagement has suffered after the pandemic, partly because of different preferences based on social groups for example in terms of home location, and a lack of purposeful encounters and activities. During Covid-19, 39% of employees struggled to maintain a strong connection with their colleagues, resulting in leaning more heavily only toward the groups they were already familiar with. This is problematic, especially for young employees onboarding to a new company, who feel like they are left out of important information from their senior colleagues and might experience separation from the company culture.
This presents a real challenge for leaders – how to nurture culture and social networks in a hybrid, or remote-first company?
Provide more spaces than just the office We have acknowledged that the preferences of social groups differ from each other. But we've only really compared two options – working from the office or working from home. You should establish a middle ground that fulfills many needs. Provide opportunities for teams to decide where they want to meet. It's probably not ideal to meet with a team in a person's home, but long commutes might cause friction in bringing everyone to the office. A coworking space in between might be a perfect fit.
Use tools to make the social connections visible to your employees

An empty office is not attractive. If your employees show up to the office with hopes and dreams about coffee conversations and end up wandering alone in the hallways, they might think twice the next time they are deciding whether to come to the office. Use tools to make it visible, where a team is working today and who else is coming to the office or in what coworking locations your colleagues are working at this week. This allows employees to plan their week and get the most out of the working community – it gives them a reason to show up. 

Give your teams the power to decide
Those companies that relied on small, cross-functional teams with the authority to make decisions for themselves, were

more resilient and improved their performance

during the pandemic. Their employees also showed higher employee satisfaction. Create team days for social activities and group problem-solving, and make sure that they feel they have permission to socialize and connect with their colleagues. Finding a location between the home and the office gives more opportunities and experiences for non-work-related activities, such as sports or a nice breakfast, and gives new kinds of inspiration for creative work.
Today, working from home is an important part of employees' lives. But face-to-face interactions are still a vital part of building the company culture. While these encounters have usually happened in the office, "third locations" like coworking spaces and remote offices can offer the benefits of both worlds – if given the chance. They can have a significant positive impact on the productivity of an individual and on the collaboration of a team. As a cherry on top, it will also save money on your fixed office costs (as you need less fixed space) and the environmental impact of commuting.
Yet, connecting purposefully with coworkers is the key to achieving the benefits effectively. Letting your employees see where their colleagues are and when, and letting them invite each other to work together at a certain time and place, is more engaging than the possibility of random encounters.
If given the chance and proper tools, 55% of employees will plan where they work based on where their colleagues are.
The tools to provide on-demand remote work locations, such as coworking spaces, while simultaneously seeing the reservations of colleagues already exist. Spacent is the leading option in the Nordics and Baltics, with over 160 locations available and almost 100 000 working-day reservations made through our service.
Based on the reservation data, 55% of reservation decisions are affected by where someone's colleagues are working. Almost 40% of the reservations are done solely based on the knowledge that your colleague will be working in the same location. And from the customer feedback we have gotten, the ability to plan where you work based on your colleagues is one of the most appreciated features we provide – in addition to being able to work anywhere.
If you'd like to hear more about Spacent team features and how they can support you in nurturing company culture in remote and hybrid work, you can read more here or get in touch directly with us to see how it works.