All news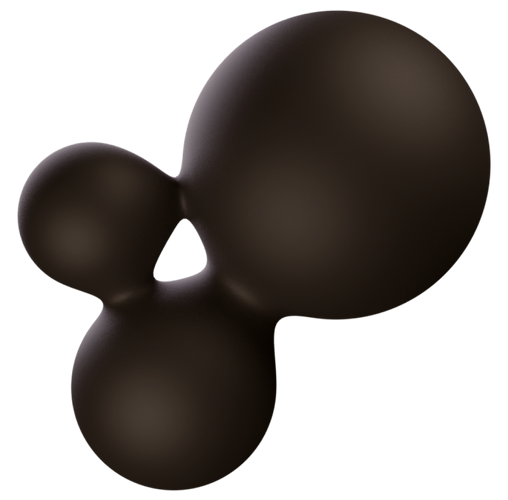 Spacent team · Sep 29th 2020
Spacent Opens a Network of Workplaces in Helsinki Area
Contact us via email hello@spacent.com to get a suitable work from anywhere license to your organisation, or join the network and request a demo here.
The normal way of working has rapidly changed during COVID-19 pandemic. As businesses and their employees have introduced new practices enabling working from home, the traditional use of headquarters and ways of working have faced new potential alternatives changing the way corporations should utilise their offices. Despite working from home or anywhere has undeniable benefits, a recent study highlighted over 90 % of employees prefer to return to the office.
In order to provide a solution for organisations' safe re-entry to offices while continuing flexible working from anywhere widely deployed this year at the latest, Spacent's app has been under development and gone through testing with live organisations. As a result of the development, we're proud to launch a service for organisations to manage their space usage and office capacity starting from today!
Manage your corporation's return to office COVID-safely
Spacent's app enables organisations to manage their headquarters and office capacity, thus providing a COVID-safe return to office for their employees. With Spacent's solution corporations can control the number of employees accessing their office desks and meeting rooms daily. This enables the possibility of minimising the number of excess social encounters and to maximise safe distances between space users.
That is to say, with Spacent app employees are free to use workspaces provided by their employer that suit their needs best, while being informed of the taken health commitments. Spacent also gives the employer the knowledge of how their spaces are being used, so modifications to the available office capacities can be made based on the current need.
Corporations are also offered a tailored option to utilise other space providers' spaces matching their health commitments. This way safe distances can be secured while giving access to a suitable number of workspaces and desks wherever the employees need them.
Let your employees access a workplace anywhere
In addition to enabling organisations to manage their own office spaces, Spacent has created a flexible workspace network of desks and meeting rooms that apply safe COVID-procedures. By subscribing to the Spacent application, a corporation gains access to the network of workplaces, thus enabling employees to work near home, clients, other business partners, or wherever needed. This way unnecessary commuting time can be reduced and work productivity improved. Flexible work opportunities have been studied to increase employee satisfaction, and with Spacent businesses can introduce a widely geographically spread office network for their employees to utilise.
The way of working will no-doubt never return to pre-COVID standards. The number of flexible workspaces and universality of flexible work arrangements have been continuously rising since 2010 and the trend is predicted to continue. The globally abnormal office use has even accelerated the shift towards hub and spoke office model. By offering a network of workspaces for their employees, organisations can boost their office capacity management, agile ways of working and employee satisfaction.
Effortless workplace management
Spacent app is deployable within a few weeks and technically managed by Spacent, so all excess trouble has been cut to minimum. Spacent's application can be downloaded from App Store and Google Play, in addition to which the service can be accessed from a web browser.
By subscribing to Spacent app, you'll have one invoice covering all your employees' space reservations and bookings. Spacent also provides regular analysis on how the users utilise the offered workspaces.
Spacent has made it as effortless and safe as possible for corporations to return to offices while offering an opportunity to work flexibly right where wanted.
The Spacent network of spaces can be accessed by teams of 1-5 persons for 195 €/month/person. For companies' own office capacity management and larger teams' network of spaces, ask for an offer from the Spacent team at hello@spacent.com.
---
About Spacent
Spacent Ltd was founded in 2019. The methods and business model have been developed by the founding team since 2010 in various projects at MIT, Tongji and Aalto universities.
Spacent founders Antti Tuomela, Jarmo Suominen, Eetu Ristaniemi and Anssi Salonen have wide professional backgrounds in service architecture, real estate development and consulting.
More information
For further information of the solutions Spacent has to offer, please contact
CEO Antti Tuomela (antti.tuomela@spacent.com or +358 40 719 4007) or
CDO Eetu Ristaniemi (eetu.ristaniemi@spacent.com or +358 40 773 9083).